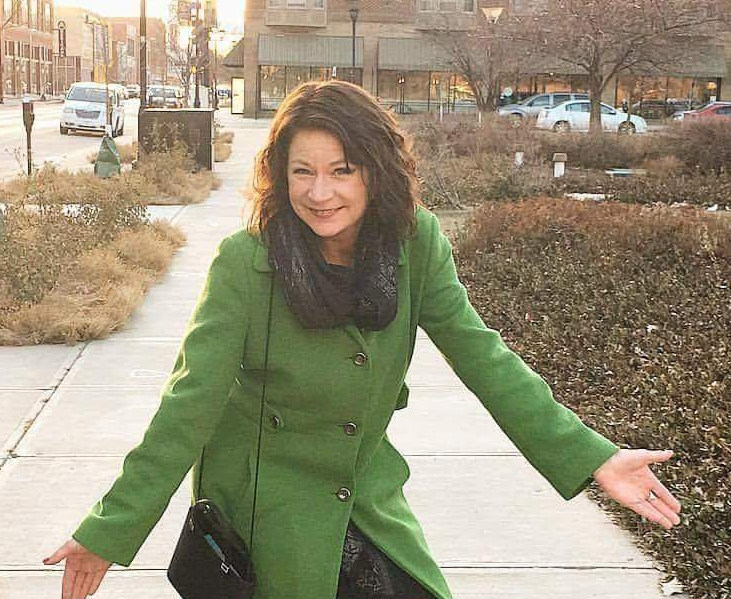 Dori Jansma - Board President
Hi!
I'm Dori Jansma and very proud to be the president of the Board of Directors for Girls Rock. I've served on the Board and volunteered for Girls Rock for over 5 years and have truly cherished seeing this organization develop and grow.
During the "regular' work day, you will find me working on all things insurance. I am the owner of the Jansma Insurance Group located in the East Village and have been in the insurance business since 1999. I am a very active person staying busy riding my bicycle, gardening, playing my piano, hiking, camping, organizing bike valets, and volunteering.
I've been involved in music from a very young age and also a huge supporter of seeing leadership develop in young women. Girls Rock is the perfect combination for both of these and this inspires me to help this organization in every way. I am so blessed to have a fantastic team of ambassadors working together to make Girls Rock a success!
Sara Routh - Program Director
I'm a world traveled, singer-songwriter who found her way back to Des Moines in 2014! One month after parking the car in my new driveway, I found myself learning about Girls Rock! Des Moines!
I was hooked. I signed at the dotted line. It was my soul-mate I had always been searching for. My life was forever changed / for the better.
As a volunteer I learned the ropes and how to climb them up and down... sometimes picking up a broken rope and tying it to something new. I was in, for the ride.
In 2016 I was honored to be asked to take the role as Program Director... HOLY HECK!! Let me tie up a whole bunch of ropes now and support other's in their climbing adventures!
I was in. Again, I signed at the dotted line.
Supporting our communities and their magical female folk continues to be one of the most INCREDIBLE, wanderlust-filled trips of my life. Our world NEEDS more strong, intelligent, grace-filled, rocking females.
I'm so proud to be a part of this program and all its mission stands for.
Jen C. - Board Vice President
I have been held "captive" here in Iowa for the past 16 years from the Land of Lincoln and consider myself an unpaid advocate for a city that I have grown to love!
My 9 to 5 has varied over the years being I worked in corporate Real Estate at Wells Fargo for over a decade, created/produce the 7 year old sell out event Drag King DSM (DKDSM), founded/consulted on the very popular and successful downtown barber shop Dapper DSM and currently serve/bartend at Americana Restaurant and Lounge for the last 6 years. In short, I am a hustler that enjoys getting my hands in anything I think will make Des Moines a little more cool and inclusive.
This is why over the past 6-7 years, I have focused and volunteered almost all my extra time, effort and energy into DKDSM and Girls Rock!Des Moines. These two endeavors at the very root are helping to give a voice, shine a light and bring more awareness in our community on the issues I find important. They have given a platform for women and girls to express themselves however they see fit but feel loved, supported and respected all while doing it.
I know all too well how important it is to support and fight for women and LGBTQ rights because until the LGBTQ community is accepted and integrated with our straight community, we see women get equal pay and young females be offered the same opportunities as boys then there is room to do work. We need more nasty women.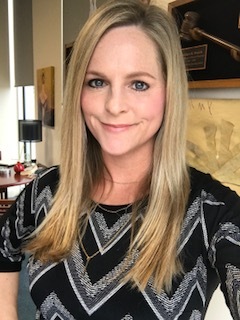 Bridget is a mother of four daughters, all of whom are musically inclined, but only one brave soul in the bunch has been a Rocker… so far. She began working with Girls Rock! by joining its advisory committee in December 2014 and has served on its board of directors since it was formally established in February 2015. Bridget's formal training is in the law (Central College undergrad and University of Iowa Law School) and she serves as a legal advisor to Girls Rock! Bridget attributes her ability to multitask, face the anxiety of the courtroom, and display confidence and poise in large part to her years of dance, band, and theater growing up, and she would have jumped at the chance to participate in an organization like GirlsRock if it had existed. As one of three sisters and the mother of four daughters, Bridget wholeheartedly believes in and supports GirlsRock because of its commitment to empower girls through music and help each individual develop her unique strengths and talents.
Dennis L. Markway is the CEO and founder of Iron Horse Wealth Management, LLC, community advocate and Adjunct Professor in the College of Business and Public Administration at Drake University.
More importantly, he is a husband, dad of two daughters, world traveler, cook, audiophile, absolute baseball nut, professional beer enthusiast and amateur guitar noodler.